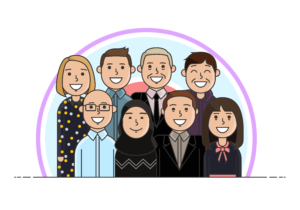 Over the last ten years Sphere Risk Health and Safety Management Limited has seen steady growth.
As a customer focused Health Safety & Environmental consultancy, we have worked in many business sectors around and pride ourselves on offering practical, pragmatic, workable solutions to ensure our clients meet their ethical, moral and legislative obligations.
Sphere's experience covers these areas:
● Events & Exhibitions
● Waste & Recycling
● Construction
● Manufacturing & R&D
● Agriculture
● Training & Support
● Housing & Estates
● Fire & Emergency
● Mental Wellbeing
● Local Authority Electrical & Engineering Transport & Warehousing
Sphere is keen to establish a long and respective business relationship with clients. This encourages both parties to build trust and move forward at a realistic rate.
It's essential that mutual goals and targets are set to ensure that all parties are onboard and understand their responsibilities and roles.
Through face to face meetings Sphere can understand a company's current level of Health and Safety compliance and the reasons behind it. With this information Sphere compiles a detailed and prioritised analysis showing where there are opportunities for improvement. We provide a tailored, workable solution to avoid injuries to staff, clients and members of the public.
Stephen Smith, Managing Director and a Chartered Health and Safety Practitioner with more than 10 years' experience has covered a variety of topics and wide range of industries.
He has a NEBOSH diploma parts 1 & 2; NEBOSH construction certificate and NEBOSH general certificate. Stephen believes that his and Sphere success is measured where an obvious and potentially business threatening risk has been identified and a practical and safe solution has been recommended and put into action. By protecting your workforce, you protect your business, he believes.
Sphere's reputation for providing a quality service in is second to none. This ensures a long lasting legacy of Health and Safety is built into a company's culture., utilizing behavioural safety and positive re-enforcement techniques and procedures.
Personal mentoring and support programmes have proven extremely successful in dealing with individual safety perception and performance. There is a 24 hour operated telephone helpline to provide immediate advice and backup.
A registered training provider with IOSH, Sphere will identify and deliver training on a wide range of related topics. Clients can be provided with a top down training plan that runs in parallel and complements normal operational objectives.
Sphere now has at its disposal a team of qualified associates that can be called upon to deal with specialities utilising their skills and experience. We have developed a template that will quickly achieve results for our clients and is based upon proven management systems such as ISO18001, 6 SIGMA and HSG65.
With a cost effective membership scheme clients can benefit from quality advice and guidance to suit their needs. The result is a closer working relationship with their clients, enabling longer term projects to be dealt with, without the need for a full time commitment. Clients can very quickly access remote advice and benefit from a 24 hour callout.